Congratulations to Elizabeth Hutchinson and Darrian Bell on being chosen as our 2021 DEVO International Fellows!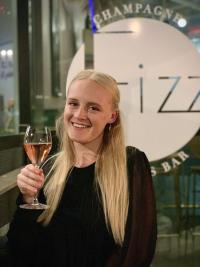 Liz was born and raised in Sacramento and grew up playing all different kinds of sports. This led her to UC Irvine, where she competed as an NCAA Division-I student athlete on the women's soccer team. Upon completing my undergraduate degree, she retreated back to NorCal and became infatuated with Viticulture & Enology. She worked her first harvest at Mayo Family Winery, where she learned skills in the cellar, vineyard and tasting room. She is passionate about sparkling wine, which led her to Schramsberg Vineyard in Calistoga, CA for her Plan II internship. She looks forward to using her fellowship to head to the UK to keep exploring sparkling winemaking!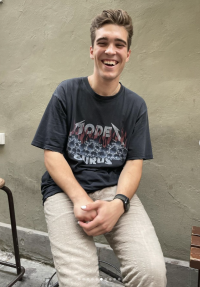 Darrian comes from SoCal and completed his undergrad in V&E this past June. After joining us on our summer immersion trip to visit New York wine regions, Darrian traveled to Dijon, France for VEN3. He chose to stay in France and use his fellowship to complete the 2022 harvest in Burgundy. We can't wait to hear how his experience went!